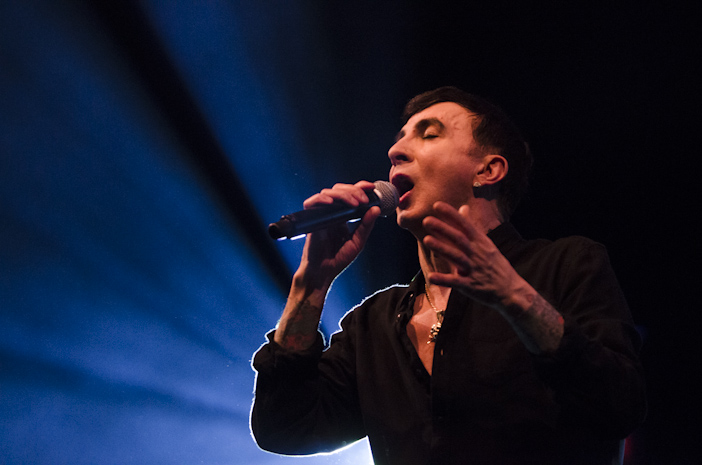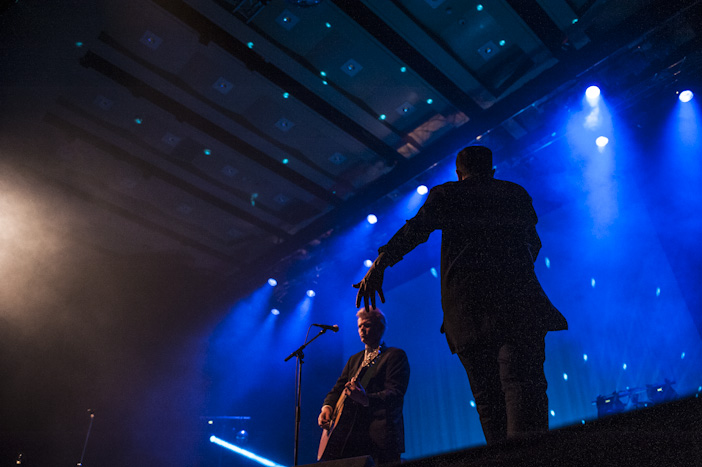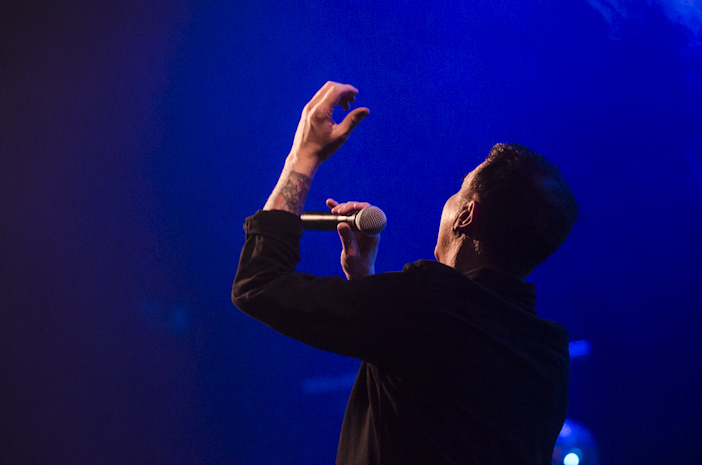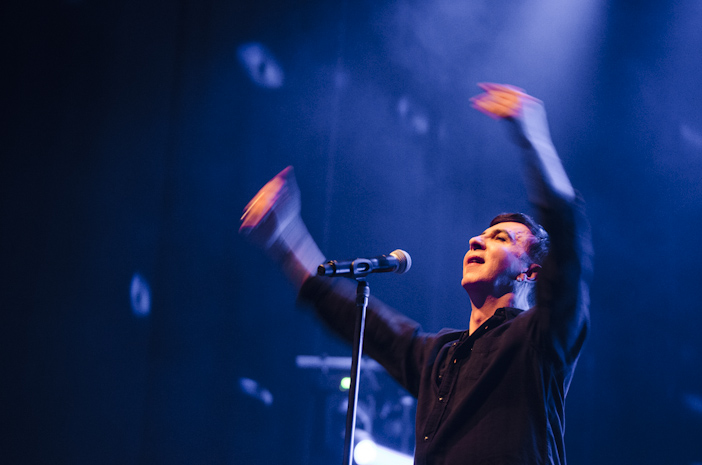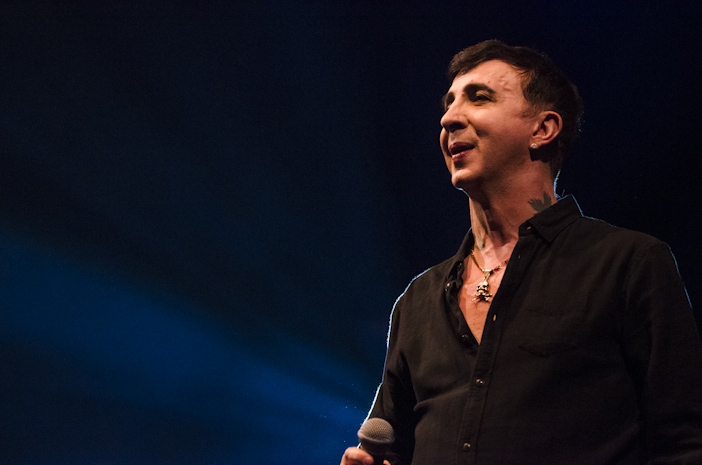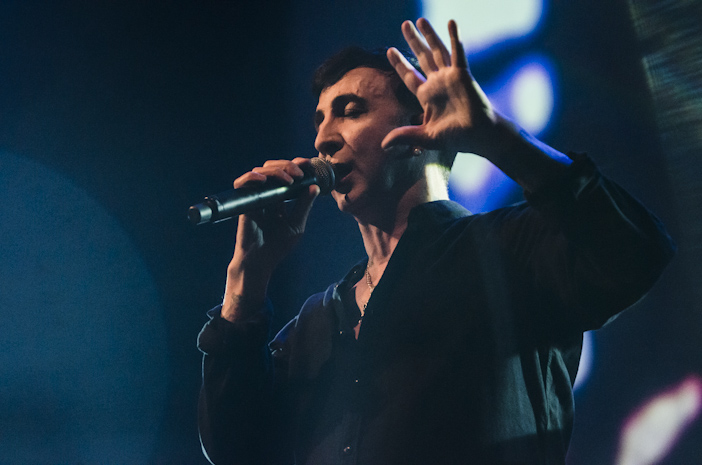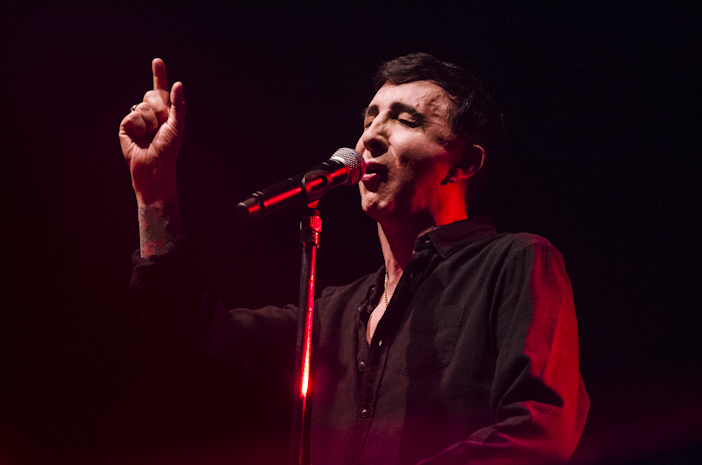 Neal X's rock'n'rollers The Montecristos kicked the night off but they suffered from poor sound and a half empty hall that led to a muted performance of Dick Dale surf riffs and bubblegum rock that only really found its stride at the end of the set. Nice to hear a rockabilly version of 'Love Missile F1-11' though.
Dressed casually in black with an open shirt and rolled up sleeves, Almond also suffered from a weak sound that meant that the glam rock stomp of 'Bad To Me' was more of a patter. This could have been due to him only having a small band of drums, keys and guitar or his hay fever getting the better of him.
Nonetheless, three or four songs in, something clicked and everything was aligned: the band, sound and lights suddenly coming together for a soaring 'Burn Bright' from last year's sessions produced by Tony Visconti. This was soon followed by the perfect pop rock of 'The Dancing Marquis' with Marc's impassioned performance requiring a sit down to get his breath back afterwards.
The 2002 Soft Cell album 'Cruelty Without Beauty' provided an apt 'Darker Times' that featured a great 80s electro sound to accompany a backdrop of cheesy 80s clips combined with political and war coverage. The mood was lightened with a sleazy 'Champagne' that saw the singer dancing like a puppet on a string.
A whole block of songs from the excellent new album 'The Velvet Trail' were classic Marc Almond: dramatic, poignant, dark and rueful with a nod to Jacques Brel and Kurt Weill on the half-spoken 'Life In My Own Way'.
The pace changed up another gear with a Kenneth Anger themed screen heralding 'Zipped Black Leather Jacket' in homage to Vince Taylor and Gene Vincent that ended on a soulful duet with Neal X's guitar.
The party continued with the two backing singers, replacing Beth Ditto, on a dancey 'When The Comet Comes' and Marc feeding off the crowd's energy from dancing to a rocking 'Demon Lover'.
Of course the night would not be complete with the holy trinity of 'Tainted Love', 'Bedsitter' and 'Say Hello, Wave Goodbye'. It would have been great to hear these classics sung straight but they belong to the fans so a singalong was inevitable.
After the seriousness of last year's 'Tyburn Tree' show this was Marc Almond back on playful form, armed with a shed load of hits and only a runny nose to slightly hold him back.
Brighton Dome Concert Hall, Tuesday 21st April 2015
Words by Steve Clements
Photos by Fran Moore