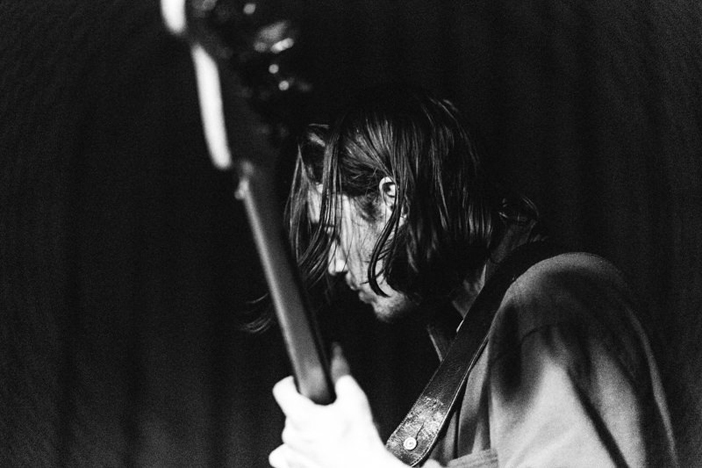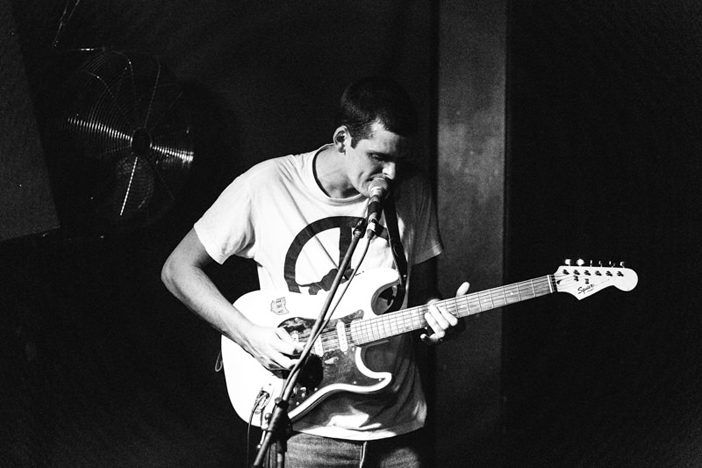 This gig kicked off with Van Stonholdt as first support. His out of tune anti-music approach seemed to go down fairly well with the crowd. It was reminiscent of Syd Barrett at his most disconnected but sadly lacking his talent – if someone has a spare guitar tuner please consider donating.
Next up were Royal Limp. If you've spent much time in Brighton you'll recognise frontman Andy from one place or other. The music that Royal Limp play is fun and reminds of the Doors in places.
So to Mazes themselves. Just a note to anyone who may be foolish enough to confuse them with their Chicago-based namesakes – they are a different band even though Spotify says otherwise.
Single 'Bodies' is well received by the audience but maybe due to the unbalanced sound the band don't seem to connect with the crowd. They did seem to enjoy playing regardless and frontman Jack Cooper got steadily more into the gig as it progressed.
The reason the band are so good live is down to the connection between drummer Neil Robinson and bassist Conan Roberts. Robinson is super tight and the two play off each other giving Cooper room to provide the final layer.
Prince Albert, Wednesday 27th February 2013
Words and photos by Dan Griffiths