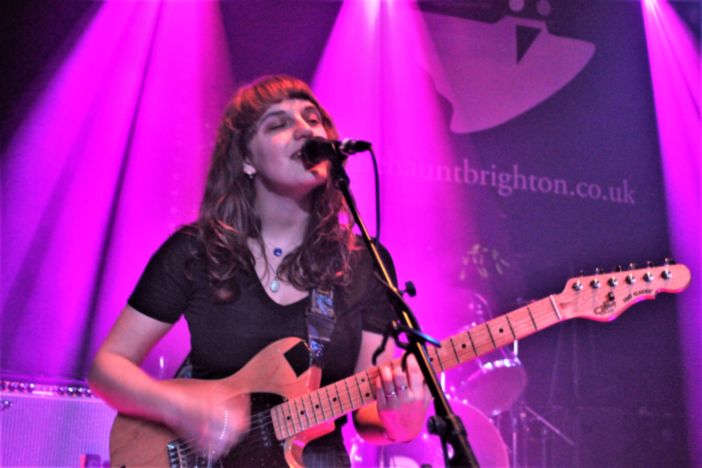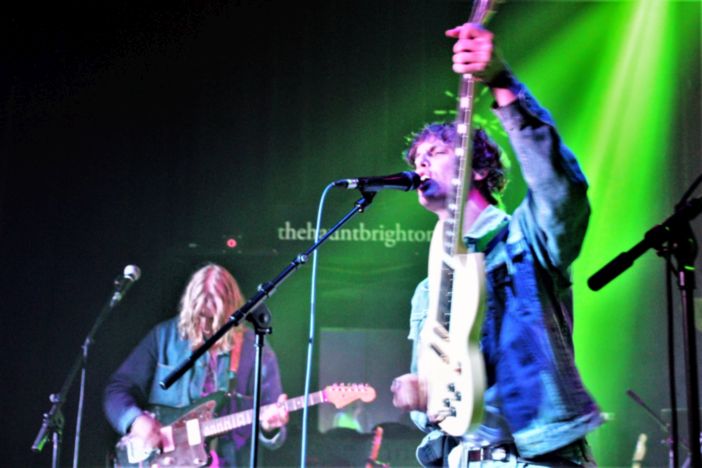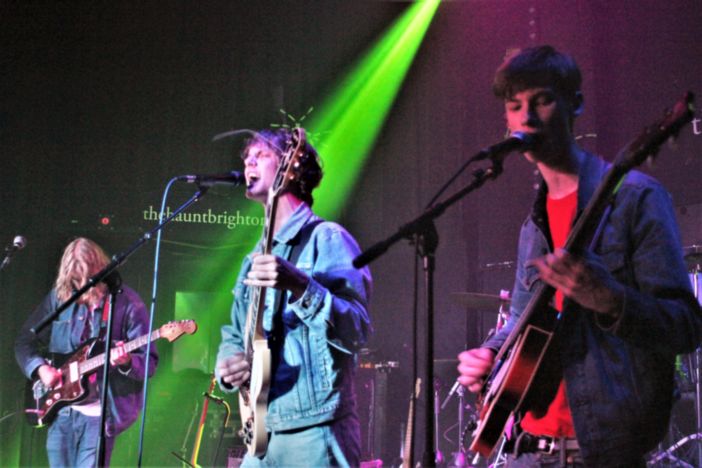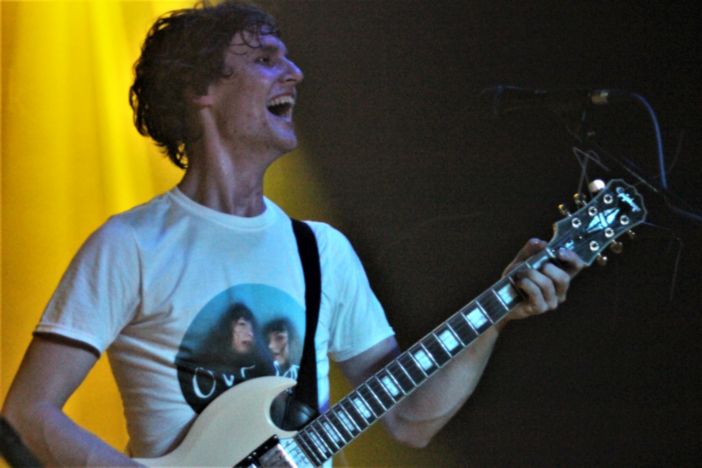 Brighton's Our Girl concluded their national tour with a packed out hometown gig at the Haunt.
Our Girl are a three-piece in the classic Motörhead, Dinosaur Jr mould, comprising Josh Tyler on bass, Lauren Wilson on drums and main singer-songwriter Soph Nathan on guitar and vocals. On the back of universally great reviews of their outstanding debut album 'Stranger Today' released this summer, the band seem like they are going to be moving up to bigger stages.
The Haunt was definitely a bigger stage than we had seen them headlining before, although it was not new to them as they'd first played a support slot there more than three years ago. A close group, their intensity on stage feeds off their interactions and it felt like the threesome were initially a little bit daunted by the distances between themselves. However, the set soon took off, blasting through such songs as the self-named 'Our Girl', 'In My Head', 'I Really Like It', 'Josephine' and the really dynamic and anything-but 'Boring'. At one point, after the band praised the excellent headbanging in the crowd, there was even a small stage invasion.
Our Girl's songs are not intricate or complex; their power comes from the gaps between the notes just as much as the notes themselves. It's all in the timing and interaction, resonance and powerful riffs. If frontwoman Nathan dominates proceedings, drummer Wilson was a tour de force – in spite of being hidden in the shadows. Meanwhile, bassist Tyler maintained a calm presence throughout the storm.
They were preceded by Cardiff-based Buzzard Buzzard (or possibly three 'Buzzards', possibly just the one, we're not sure). Their brand of rock took bits from classic mid-70s Stones, New York Dolls and AC/DC with some great posing from dynamic frontman Tom Rees who reminded us of The Darkness without the silver lamé suits (a good thing). It was all slightly tongue-in-cheek and a lot of fun (and great to see the headliners down the front watching the set). The opening support slot was ably filled by shoegazing local act Breathe Panel.
The Haunt, Friday 26th October 2018