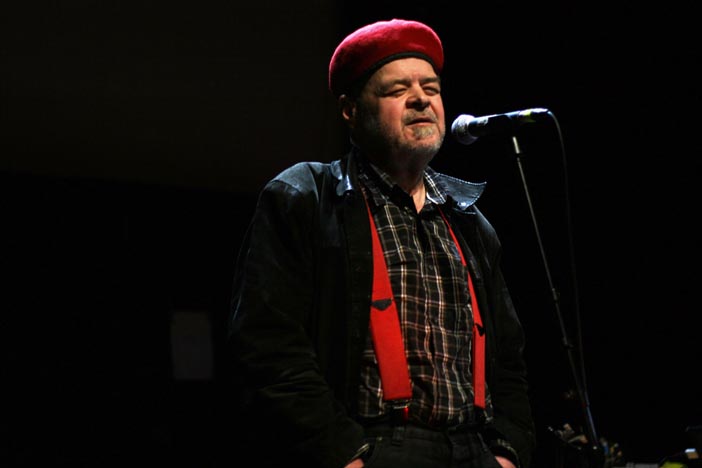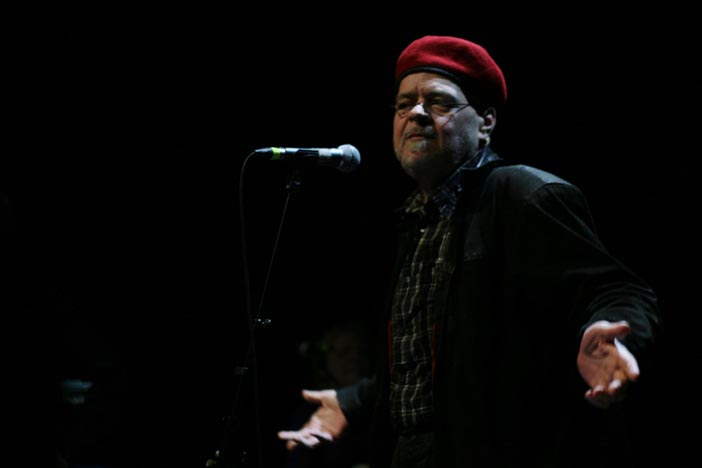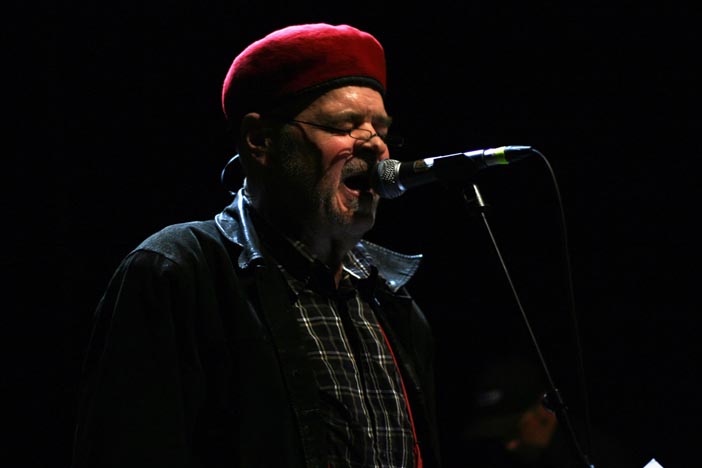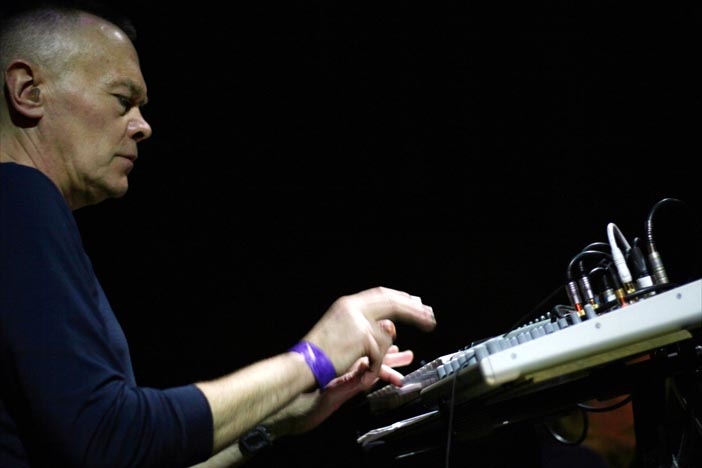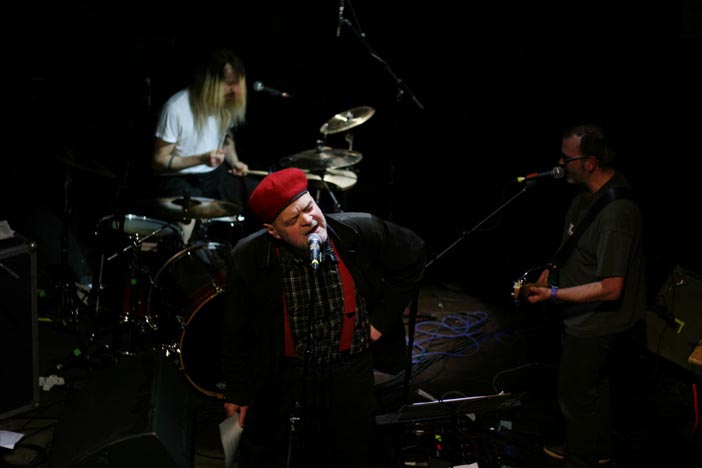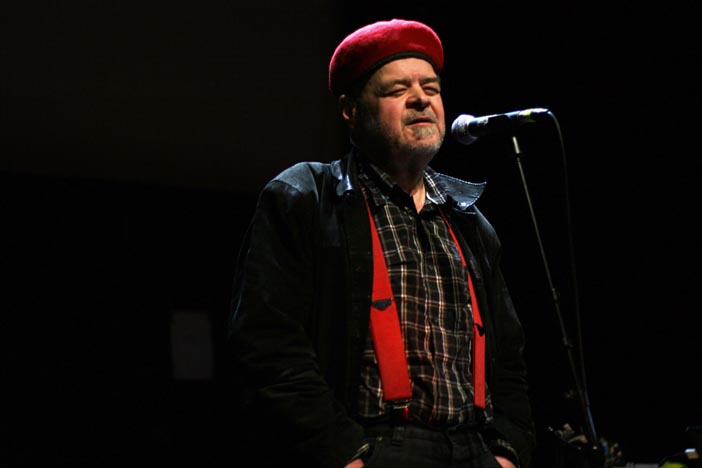 Ordinarily we'd start this review by introducing you to Pere Ubu, who they are, where they're from and why we're here. Tonight, however, frontman David Thomas does it for us, narrating the tale by which Ubu became one of the world's biggest groups, while contemporaries like Madonna and Aerosmith languished in obscurity, eking out a living on the club circuit. If that's not how you remember the history of rock, you must've been paying too much attention to reality.
As it happens, this is halfway to a hometown show for the Ohio born band. Thomas has been a local resident for years, and the present, long-serving Ubu line-up includes a couple of familiar recruits from the UK underground: Keith Moliné and Graham 'Dids' Dowdall. He may compare tonight's "godforsaken" Brighton show to The Rolling Stones' back-to-basics slumming in Toronto's El Mocambo (well, we got it), but, as the opening date of Ubu's latest UK tour, we suspect he's rather enjoying himself.
Since the mid-70s, Ubu have ploughed a unique furrow of lyrically skewed, synthesizer drenched 'avant-garage', amassing a vast catalogue of music to draw from. This year's 'Lady From Shanghai' is a dense, cryptic album, Thomas' muttered film noir narratives and comically belligerent persona producing listener-baiting songs like 'Musicians Are Scum' ("We've done the heartfelt part of the show," he instructs the crowd, "Now we're doing the truth.") and the Manilow-inverting 'Mandy'.
The band sound superb, Moliné's guitar cutting through waves of heated electronics generated by Dowdall and theremin/synth operator Robert Wheeler. There's a clarinet player, Darryl Boon, in the ranks too, who spends much of the show waiting patiently on stage for his occasional cues, weaving in sporadic snakes of reed. It's the Ohioan rhythm section of Michele Temple and Steve Mehlman that pushes the noise along, their expansive fluidity helping define Ubu, still, as an American band.
Like Salford survivors The Fall (a comparison both groups would surely detest), Pere Ubu have prospered by producing consistently innovative music, no two albums alike. If it's punk era "oldies but smellies" like 'The Modern Dance' and 'Over My Head' that provoke the biggest reaction tonight, it's the songs from Ubu's overlooked mid-period (glossed, focussed albums like 'Cloudland' and 'Worlds In Collision') that surprise us the most. 'Breath' and 'Goodnite Irene' come across like alternative universe anthems and almost prove Thomas' initial assertion of Pere Ubu as a globe conquering band.
It probably helps that their encore number, 1991 single 'I Hear They Smoke The Barbeque', was the first contemporary Ubu record we ever bought. And then we remember, 'Pere' is another word for 'Father', but so is 'Pop'.
Haunt, Saturday 13th April 2013
Words by Stuart Huggett
Photos by Ashley Luke Laurence