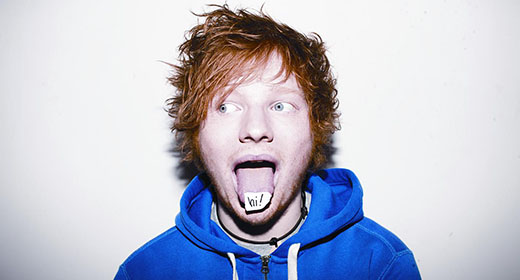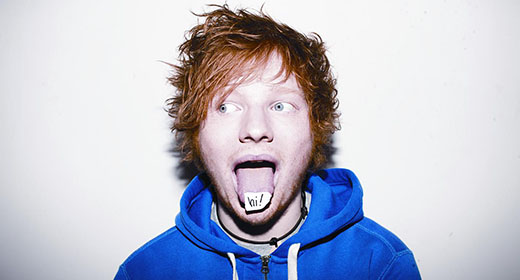 After an extensive plod along the seafront, echoing haunting memories of the Brighton Marathon, eyes were pleasingly greeted with the steamed up windows of the intimate Concorde 2.
Drawn in by the vibrations of Sheeran quite literally slapping the body of his guitar to create a bass line, it was like stepping foot into a gigantic, sweaty love bubble with constant heckles of "We love you Ed" encapsulating all within the tiny venue. If anything, it was keeping hearts warm and dry from the bitter seafront chill…
Describing himself as "just an ordinary ginger kid in a Superdry t-shirt", his ability to spit, rap, beat-box and sing lyrics deep down into a microphone is undeniably extremely impressive. Not only separating him from the 'ordinary' but rocketing him into a world above many of the singer/songwriters entering the mainstream at present.
The dark room was lit up by miniature iPhone screens and digital cameras of fans and admirers desperately seizing every word and phrase. No longer a shy teenager pick axing his way into the mainstream, Sheeran confidently interacted and flirted with his youthful crowd, something that has most certainly developed over the last year.
'A-team' was a sure-fire winner, prior to this explaining how the song was influenced by a girl called 'Angel' who he had met whilst doing some charity work with a friend, as a result adding extra meaning and leaving hundreds of arms pimpled with goosebumps.
Special guest Mikill Pane accompanied Sheeran for a duet of 'Little Lady', this track is a musical spin-off of A-team divulging into the gritty, violent details of the story of 'Angel' and her harrowing background.
Continual use of loop pedalling added supplementary 'beef', to what would have otherwise been simply one man and his guitar. Uncharacteristic of his sound Sheeran covered the likes of Damien Marley's 'Welcome to Jamrock' and Jamie Woon's 'Wayfaring Stranger' that he pulled off more successfully than I did my jumper in the ever-increasing temperature within the Concorde hub.
Sheeran has the ability to melt hearts and captivate the masses. It's tough to find fault with this extraordinarily talented artist. With his ability to generate new and creative lyrics with such ease, it's hard to see his throat running dry anytime soon…
ED SHEERAN
CONCORDE 2, THURSDAY 6th OCTOBER 2011
WORDS BY THEA WISE