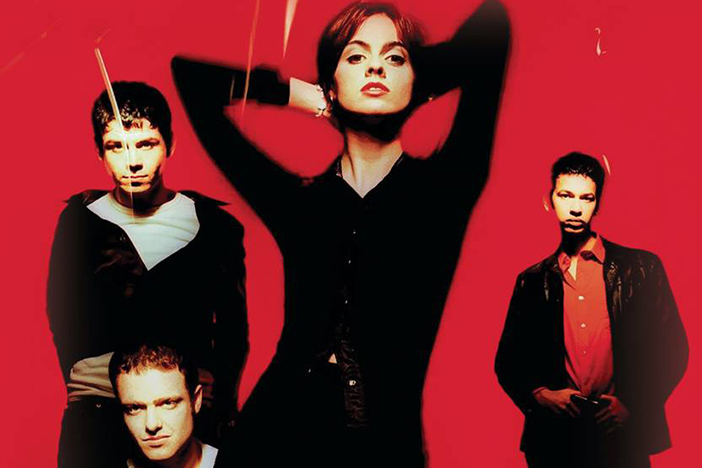 As gig prices spiral ever-skywards, nostalgia has never seemed more lucrative. Bands who echoed around Brighton's smaller settings 20 years ago can now fill venues twice the size at three times their original asking price. Their fans invest, keen for a crack at a live show long-forgotten or never seen.
John Squire's reneged pledge to preserve the Stone Roses as fossils set the retro wheels rolling quicker than ever. A stack of 90s resurgents followed suit. But the return of one band further down the food chain, Sleeper, is still a surprise.
Within the first minute of opener 'Pyrotechnician', which starts with a promise of arson and then pauses – a car poised on a rollercoaster before the guitars crash in – it's clear this is a welcome revival, no motions being creaked through.
It's been seven years since their best-of: more a flower on the coffin than a twich of the corpse, you suspected. The band's huskily-throated singer, Louise Wener, enjoys a successful career as an author and writing teacher in Brighton. Tonight, she's a wilfully coquettish pop star again, blowing kisses when people shout her name and dispensing wily asides of the kind she once reserved to mock laddism.
Wener's lyrical vignettes sketch out modern life being rubbish ("he lives in a flat, the lino's all cracked, but he's got plans"). On stage, she still seeks escapism: pulling shapes, pogoing and occasionally falling into self-induced mini-trances.
Over the course of an hour – a warm-up for an academy tour – the set is mostly killer: 'Dress Like Your Mother' strikes a chord as a scathing take-down of the kind of middle-aged tedium some might be temporarily forgoing tonight, punkier and more stacatto than its clean-cut recorded guise, suited by a lack of produced sheen.
'Inbetweener's' kooky, slightly psychedelic guitar lines become slower and grungier, and perhaps it's unfair on the band's own capacity for a hook that their cinematic cover of Blondie's 'Atomic', synonymous with the soundtrack for Trainspotting, steals their first show in 19 years.
As the Britpoppers squeeze for space on the floor, there's a dance-off going on upstairs. Its initiators smile at the floor, moving to memories of records fondly held: the band released three top ten albums between 1995 and 1997, from which their two top ten singles, the disco shimmer of 'Nice Guy Eddie' and the pristinely catchy 'Sale of the Century', still shine.
Without wishing to sound like the kind of incessant malcontent for whom anything new elicits grumpy finger-wagging, you inevitably end up wishing there were more bands of Sleeper's wit reaching prominence.
The Haunt, Saturday 22nd July 2017
Words by Ben Miller