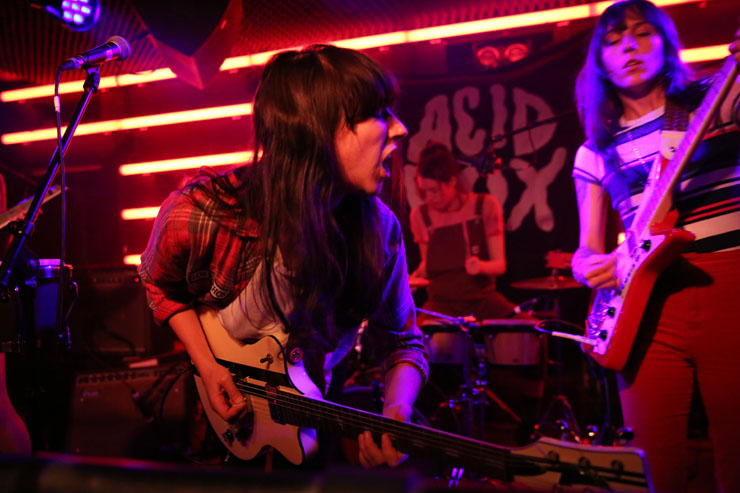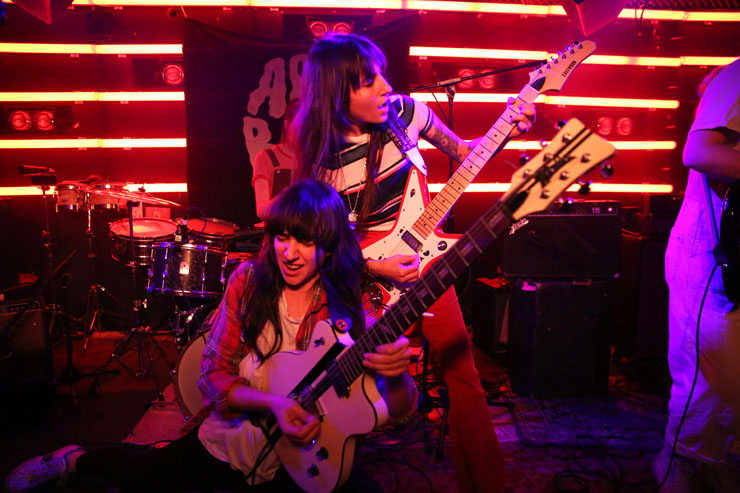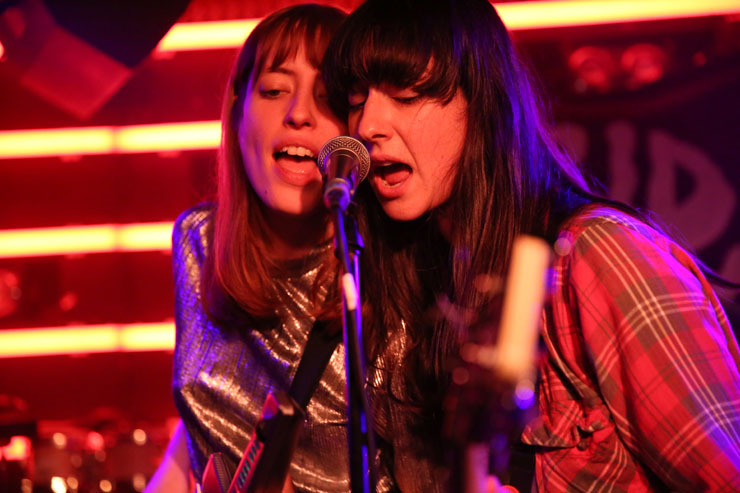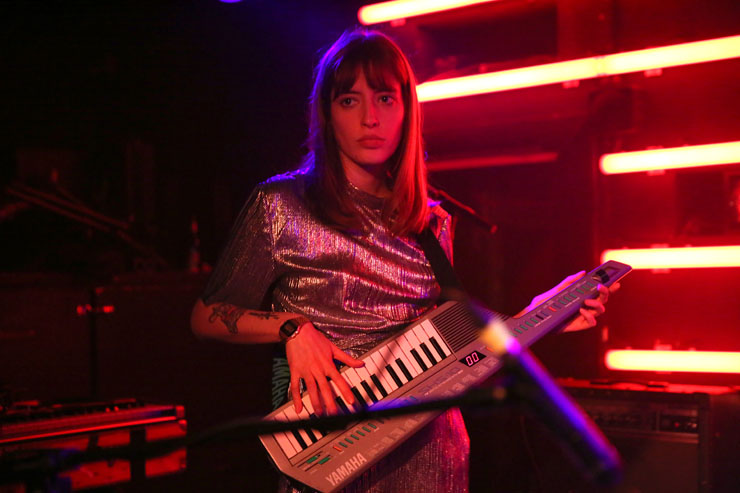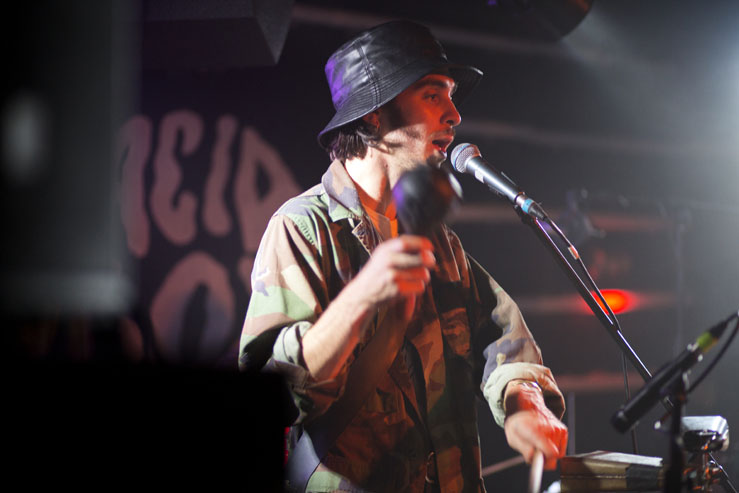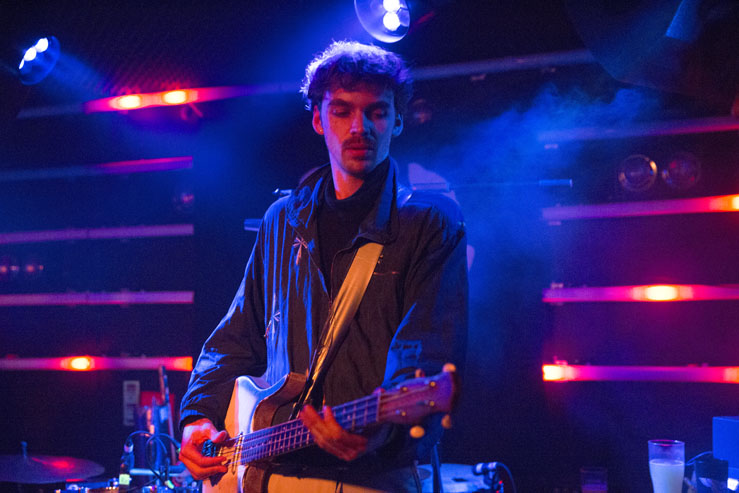 The Mauskovic Dance Band (MDB) return to Brighton on a wet and windy Sunday evening for the UK leg of a lengthy European tour in support of their debut album, 'The Mauskovic Dance Band'. MDB headline as part of a tantalising triple-header billing courtesy of local heroes Acid Box Promotions.
We make our way downstairs to the basement club at Patterns just as first support and Brighton-based Galangas arrive on stage. As self-styled 'Funk Pop/World Beat Party Primers', Galangas make for a fitting opener to get the party, well… primed. Echoing the rhythmic sensibilities of Talking Heads through the experimental ears of modern British indie (think Franz, The Coral), Galangas are quick to lure in tonight's too-cool-for-school crowd, who duly nod and dance throughout. 'Ready For The River' stands out for its thumping Afro groove whereas the closer lays down a smoother, disco pop feel.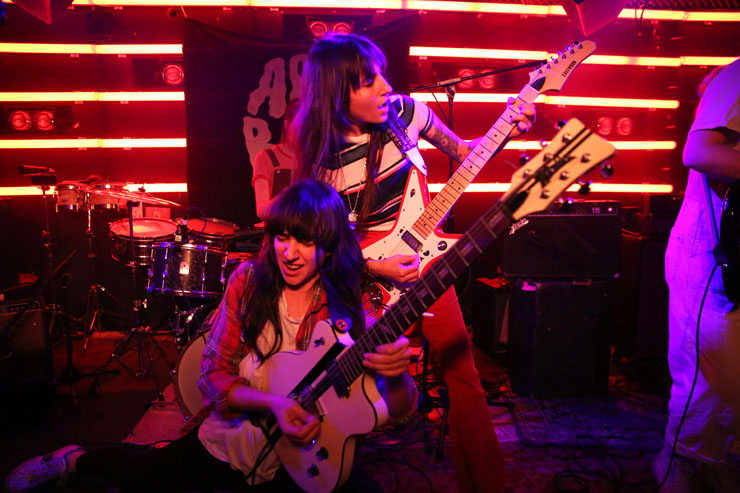 Next up are Los Bitchos, an all-female five-piece from London who effuse all the attitude and Latin spirit their plucky band name suggests. Big fans of cumbia music from 60s/70s, Los Bitchos are leading this particular revival with serious style and swagger. One of the lesser-known Latin American rhythms, cumbia has origins in the folk traditions of Colombia's mix of Hispanic, African and indigenous peoples.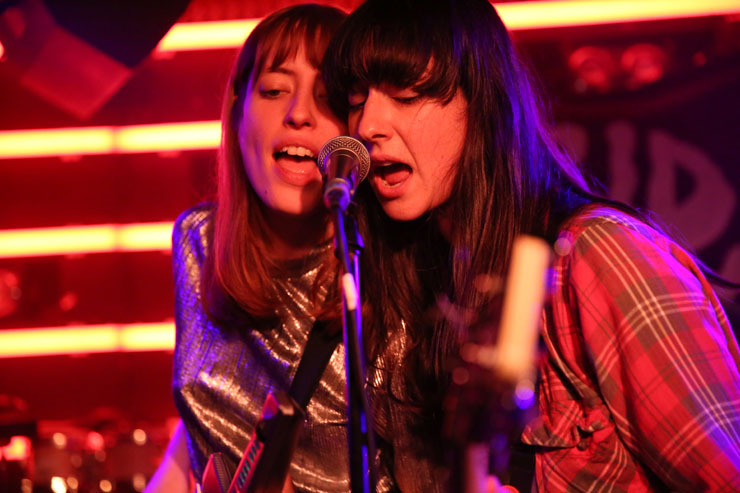 Endlessly danceable, Los Bitchos pepper their driving, Shadows-esque instrumentals with enthusiastic, tequilla-fuelled yelps of "ay!" and "1,2,3,4!", lending a palpable party atmosphere to proceedings. Los Bitchos make it clear that they dig the blue agave nectar as much as they do cumbia, swigging from a bottle of Sierra in between tunes, as they shred and shuffle through guitar solos and maraca wig-outs. 
The packed dancefloor is full of anticipation for the main event as The Mauskovic Dance Band ready their gear on stage in relaxed fashion. Launching into opener 'Drinks By The Sea', the band announce themselves to an arrested crowd ready for the cosmic ride. The opening segment of the show proves MDB to be an assured vessel as the band playfully builds tension with each new percussive element. Groove-filled, space disco jams such as 'Space Drum Machine', 'Alto In Vacanza' and 'Continue The Fun' create serious dancefloor vibes.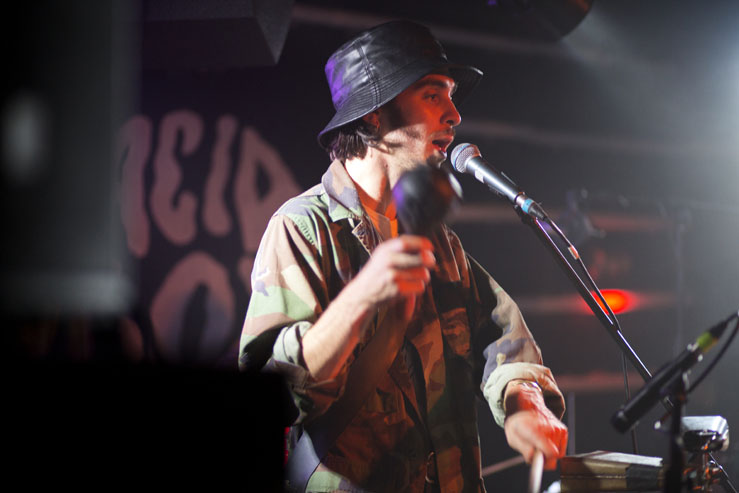 Good songs from the catalogue take on an impressive life of their own here on the Patterns soundsystem, rhythm and bass in perfect, immersive harmony. There is also room in the set for slow and swampier numbers that threaten to break the hypnotic flow but it's not long before the dub siren triggers again and the euphoria builds once more. The band close with mini-hit 'Down In The Basement' from the 2018 EP of the same name; a fitting tribute to the scene of this perfect crime. 
Live, you can see why this lo-fi juggernaut is in such high demand and how The Mauskovic Dance Band have built a reputation for entrancing audiences at festivals and clubs alike. MDB released their eponymous debut LP in April on the highly-influential Soundway Records, a quintessential reissue label that has arguably done more to unea'rth lost and forgotten Afro, Latin, Caribbean and Asian gems than any other in recent times. Without the likes of Brighton's very own Mr Bongo, Luaka Bop and seminal Soundway compilations such as 'Panama!' (1-3), 'Gumba Fire', 'Ghana/Nigeria Special', 'Onda de Amor', 'The Original Sound of Cumbia/Siam' and the latent arrival of those musical cultures on European shores, we suspect many in attendance, including perhaps, the bands themselves, may not have found their way here tonight.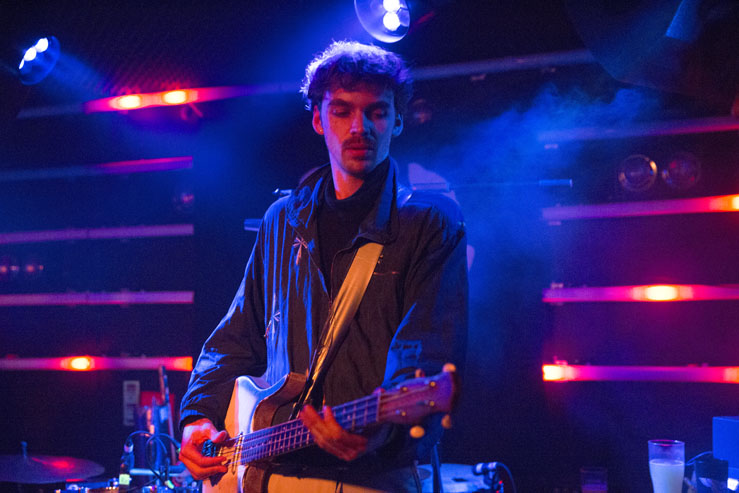 The Mauskovic Dance Band have a sound that is unique in its own right, but it's also an unmistakable exhibition of its influences, a cultural conflation of all things Afro. The lively Afrobeat, Afro-Caribbean and Afro-Latin rhythms and basslines that underpin the wonky keys and fast-paced synth stabs throughout tonight's performance are omnipresent in the funk and soul music that emanated from West Africa in the 60s and 70s. For five caucasian fellas who are not MOBO, this could be viewed as risky business in the snowflake era, given ever-increasing levels of hysteria surrounding perceived cultural appropriation. Even a cheeky sombrero is off limits these days! No, really, Google: Sombrero/Sheffield University.
For The Mauskovic Dance Band, however, the issue of authenticity is never in doubt. Their musical grounding and influences are evident but it is their affinity for and faithful expression of those truly original eras of Afro music which grounds this group and allows lead man Nic Mauskovic to reimagine the best elements without cliché. The Mauskovic Dance Band take that energy and use their own tripped-out, psychedelic tastes to create something vibrant and new. A live show that is absolutely not to be missed.
Read our review of Los Bitchos at The Great Escape 2019
Read our review of Mauskovic Dance Band at The Great Escape 2019
Patterns, Sunday 3rd November 2019
Words by Christian T Haggqvist
Photos by by Ashley Laurence