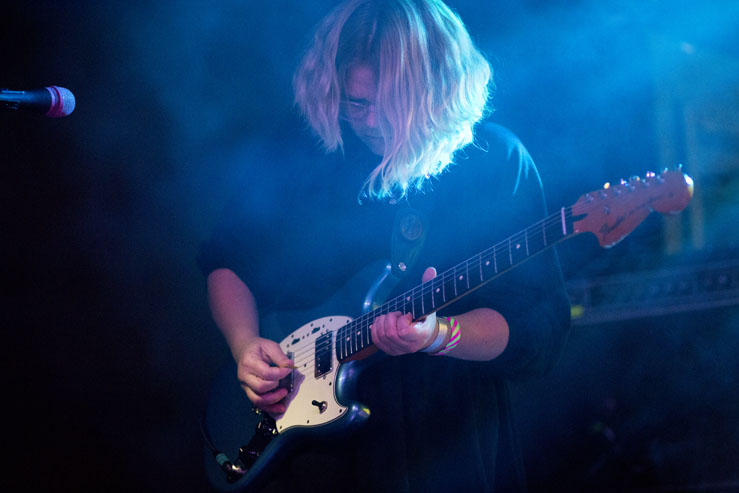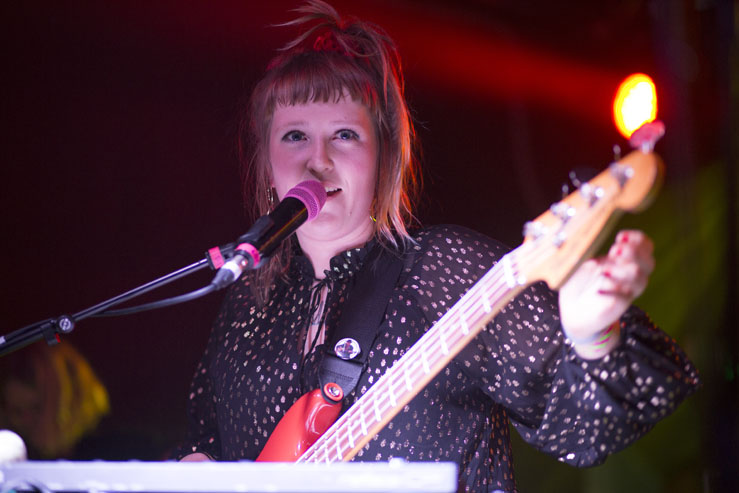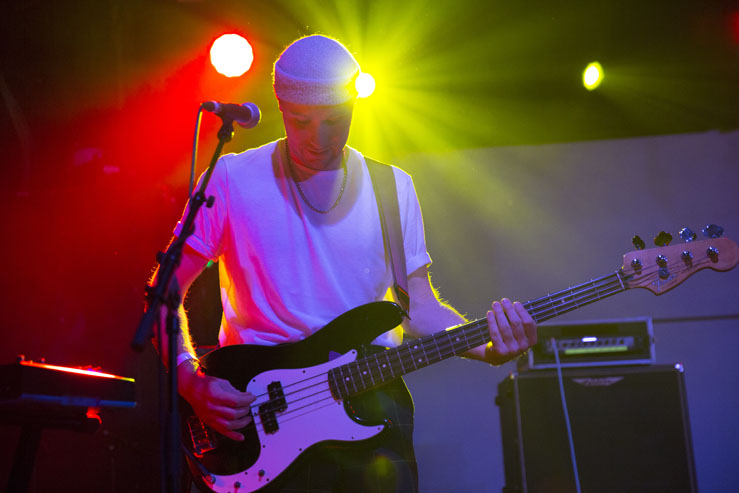 We've been looking forward to seeing Penelope Isles again ever since witnessing their breathtaking Bella Union Showcase set at 2019's Great Escape. Our tickets for tonight's sold-out show at Chalk are numbered 1 and 2. That's how keen we are.
And in a moment of serendipity that could have only been conjured up by a benevolent cosmos, we bump into singer Jack on Hove high street the morning of the gig.
It's their 100th gig of the year — the final chapter in a brutal tour schedule that carried them around the UK, Europe and America. Despite this, Jack reveals that they're surprisingly nervous about this one. Partly because it's the big homecoming, but also because they're trying something new tonight: a poetry reading by their mate Itchy Kid, followed by a homemade intro video.
Of course, there's no need to worry. It turns out to be all we hoped for and more. The home video is an evocative dreamscape of seaside days gone by, and segues beautifully into the Innerstrings light show that follows.
They open with new song 'Sailing Still'. It becomes an immediate favourite. Family clearly means a lot to Penelope Isles, and when siblings Lily and Jack make eye contact while singing "love binds us all," only the least observant (or most hard hearted) could fail to be touched.
It's an outstanding track, and a perfect slow-build into the set. "We end with a long one ('Gnarbone'), so we wanted do the same at the start," Jack tells us later.
Sandwiched between these epic bookends are album favourites including 'Cut Your Hair', 'Leipzig' and 'Underwater Record Store', plus another ace newie, 'In A Cage'. "Just… wow," beams Lily, as she stares out disbelievingly over the sea of fans.
And when we hear the ambient jangles that signal the start of the set's climax, 'Gnarbone', we think we know what's coming. But this is no ordinary 'Gnarbone' (not that such a thing exists). Since they've been away, it's morphed into… Giga Gnarbone! It's like a Japanese sea monster smashing its way ashore, pulverising all in its path.
It soars and dives, drifting in and out of focus. Itchy Kid makes a surprise reappearance and it all feels wonderfully improvised, occasionally see-sawing on the edge of collapse. At one point, drummer Jack looks terrified about what might happen next.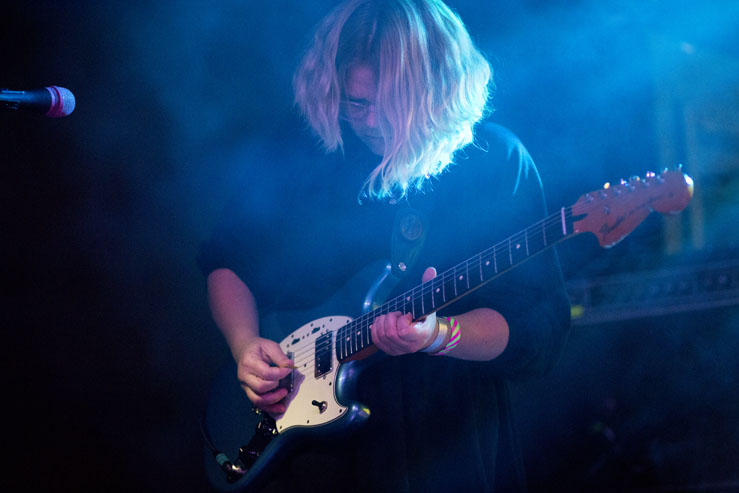 An inflatable Santa bobs around the crowd, like a festive beach ball, while the tune rampages on for a good 20 minutes. But they're not out of juice yet. They leave us with the warm hug of lush album highlight 'Three'. We are floored.
They've played a lot of gigs and sessions this year, but Penny Isles are at their best when they have time to fully express themselves. When the songs have room to breathe, inflate and take on organic lives of their own, as they do tonight.
They could well be the best live band in the world right now. We're so lucky to have them.
Chalk, Wednesday 11th December 2019
Photos by Ash Laurence (Time For Heroes Photography)
Click here to read our interview with Penelope Isles.